Nanofiber Spinning Unit
compact machine with high and constant output

The DIENES Nanofiber Unit combines the centrifugal and electrospinning process. This leads to a powerful machine with constant nonwoven quality. Due to a closed system, the dope concentration is stable. The throughput is controlled by a gear pump. That means that the fiber properties and thus the nonwovens quality can be adjusted to the required final product and aren't affected by the filling level or other external factors. The combination of centrifugal forces and an electrostatic field results in fine single filaments down to 80 nm at a high troughput of up to 22 l/h.
Advantages
compact space-saving design
high throughput due to fast spinning centrifuge and dope feeding by gear pump
filament diameters down to 80 nm
constant process conditions due to constant dope concentration
automatic cleaning run at shut down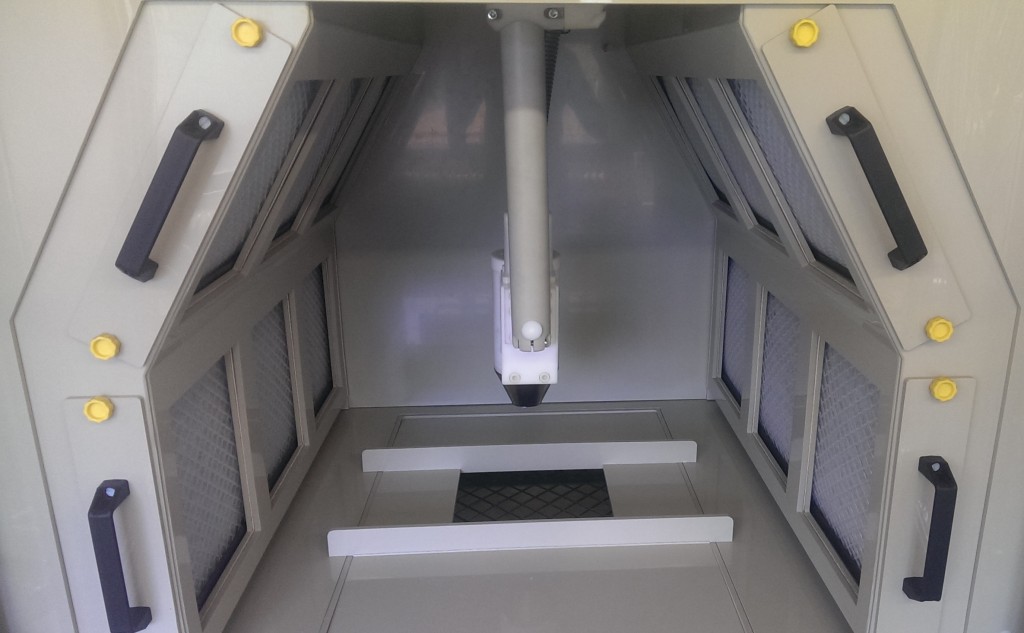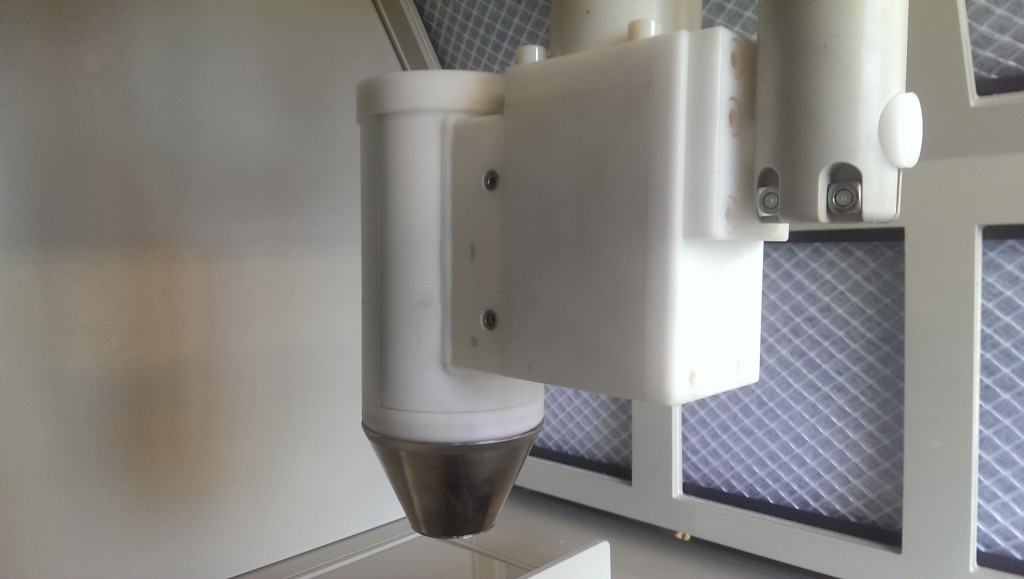 Available Options
unwinding and winding device for continious process
parts in contact with product with improved corrosion resistance for use of aggressive solvents such as formid acid
intrinsic safe execution of the spinning chamber (explosion protection)
integrated suction and filter system to exhaust the solvent-soaked air
transport device for substrate and nanofiber web to avoid tension on the web
spinning head mounted on a roboter arm to coat three-dimensional elements
Further Information
For detailed information, please contact our sales team.